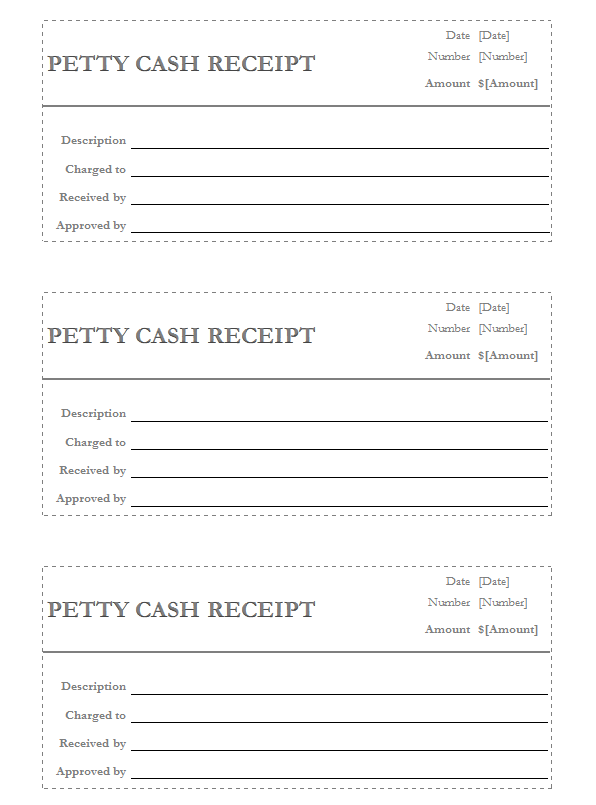 If you are looking for a petty cash receipt template to create petty cash receipts for your business, you can download a free petty cash receipt template here on this page.
Information to include on a petty cash receipt
The petty cash receipt template provides you with the following the basic information:
Date when the receipt you issue the receipt.
Receipt number for receipt management.
The amount that has been issued.
Description of the expense e.g., office supplies, postage, etc.
Charged to account.
The person who receives the cash.
The authorized person who approves the expenses.
Personalize the petty cash receipt template
This petty cash receipt is a Word document template so that you can customize it to make it fit with your business identity. You can change its fonts, colors and other elements to adapt it to your company's color scheme.
You can print up to three petty cash receipts per a letter or A4 paper. The dotted line border makes it easy to cut the receipts.
Feel free to download the petty cash receipt template and customize it based on your needs.