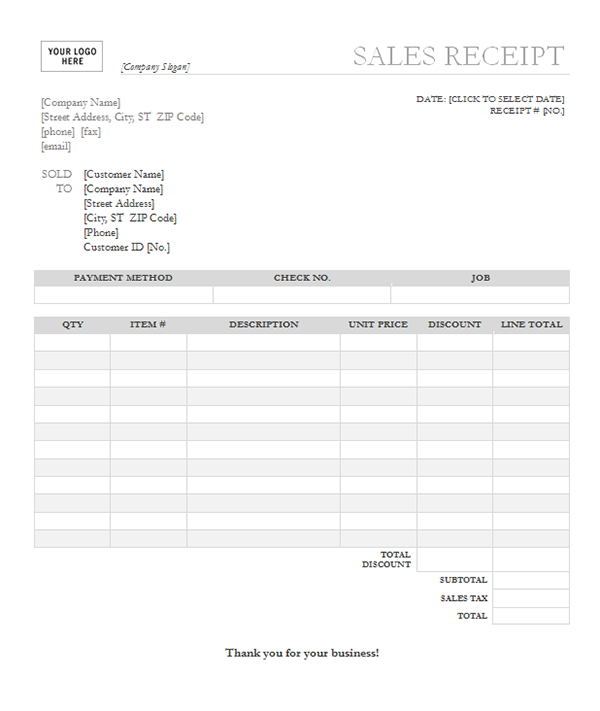 This free printable sales receipt template allows you to create professional sales receipts for your business. The template is in Microsoft Word format so you can customize it to fit your company's identity. With this printable sales receipt template, you can:
Customize your company's name, logo, and slogan at the top left of the receipt.
Add company's address including street, city, zip code, phone, fax, and email.
Put the date of the receipt as well as the receipt number for receipts management internally.
After adding the essential information, you can save the template as your own receipt template so that you don't have to fill out that information in the next uses.
This free printable sales receipt template provides the basic information regarding the sales as follows:
Customer's information including name, contact details, customer number.
Payment's method, check no. and job.
A list of itemized products or services with a description, quantity, unit price, discount, and line total.
Sales tax.
Total amount.
At the end of the template, there is a thank you message. You can change this message as well to adapt to your business.
In addition to the above customizable elements, you can change the receipt's color as well as fonts.
Besides this template, we provide a free sales receipt template in Microsoft Excel format, so make sure to check it out.