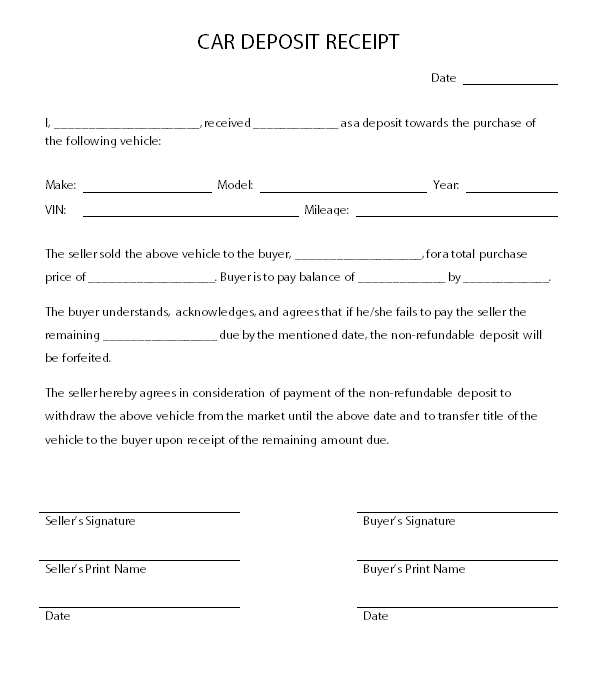 If you are looking for used car deposit receipt template to create your own deposit receipt, you can download it on this page.
When you sell a used car to a buyer who has paid a deposit to hold the car, you need to issue a deposit receipt to the buyer. This is a non-refundable deposit receipt so that the buyer agrees that if he fails to pay you a balance by a specific date, the deposit will be forfeited. As a seller, you also agree to withdraw the car from the market until the mentioned date and transfer the title to the buyer upon receipt of the remaining amount.
The car deposit receipt template provides all necessary terms so that you just need to fill out the basic information on:
Date when you receive the deposit.
Deposit amount and due date.
The car information including make, model, year, VIN and mileage.
Your signature and the buyer's signature.
To use the template, you use a PDF reader to fill out the fields and print it out. You should keep a copy of the receipt and give one to the buyer.
Notice that you should always complete a bill of sale when the buyer pays the full price to make your sale legitimate and protect both you and the buyer from the future disputes.